Message from the Chairman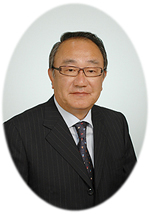 Takuya Kaneko
Ever since it was founded in 1984, TK Group Inc., has been dedicated to meeting the needs of our community through socially responsible business innovation.
TK Group Inc. has a unique business structure consisting of seven group companies and operates cross-departmental performance in six business areas, establishing the group company which can implement maximization of corporate value, and cooperate with every stakeholder and their corresponding diverse social needs.
Our corporate vision is to find the cross point for business development between "people" "community" "nature" and "culture" and undertake its social responsibilities through awareness of the environment and human rights, aiming to further improve our growth to be "Trustworthy" and "Knowledgeable".
We thank you for your continuous support and faith in our further development as a community-based corporation.
TK Group Inc.
Chairman
Takuya Kaneko